24 Jul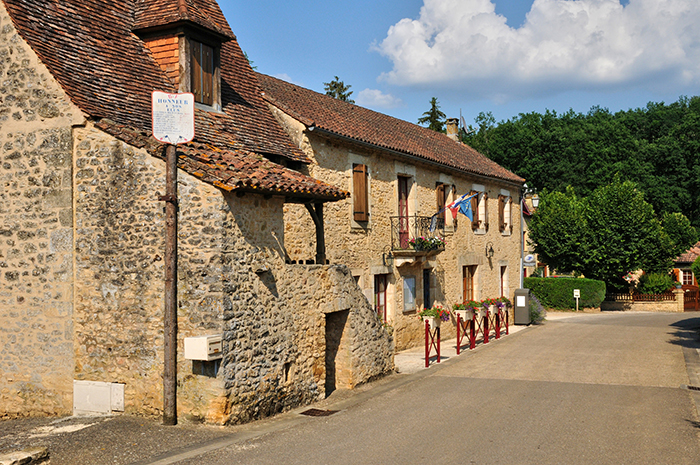 Prats-du-Perigord in Nouvelle-Aquitaine is a small village, situated in a quieter part of the Dordogne. This characterful village is a quintessential example of traditional southern France near the Perigord Noir. Surrounded by stunning countryside, Prats-du-Perigord is the ideal location to explore this beautiful part of the Dordogne.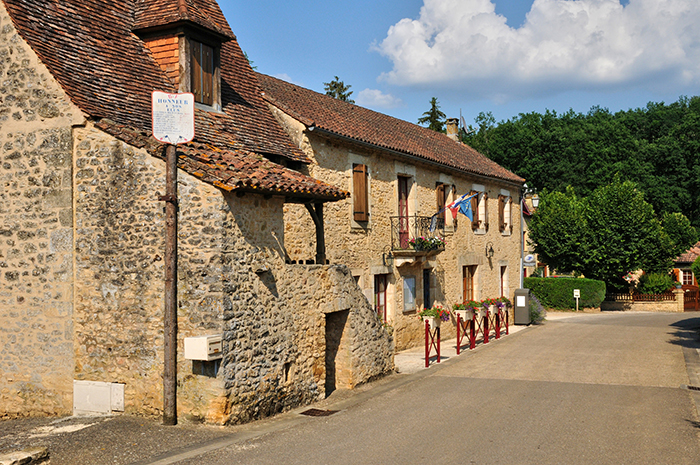 Many of the traditional stone buildings in the village have been lovingly updated as private holiday homes.
Prats-du-Perigord is a gem to wander through. The houses are built out of warm, golden sandstone with painted shutters. The lovely village gardens offer a relaxing place to enjoy taking in traditional Dordogne living.
The little church of Saint Maurice, with a flat bell tower that rises 20m high, dominates the view. Venture inside this quaint church and witness the incredible wooden carving of Christ with his clothes painted in vibrant colours. This small church was once the soul and safety of the village, providing refuge during times of trouble.
When you leave the church, sit and relax in the square outside with its beautiful array of coloured plants.
If you're thinking about visiting the pretty village of Prats-du-Perigord and are looking for self-catering accommodation in the area, the following villas come highly recommended.
La Cloche
La Cloche is a wonderful honey-stone property set within a beautiful patchwork of fields and forests in the Perigord Noir area. This three-bedroom, two-bathroom house sleeps between 6 and 8 guests in comfort.
La Bergerie
La Bergerie is another glorious stone property set amidst stunning scenery. This three-bedroom, two-bathroom house boasts burnished wood floors and doors, and an impressive stone fireplace.  This stunning property in the heart of the Dordogne is ideal for larger parties of between 6 and 8 guests.