09 Aug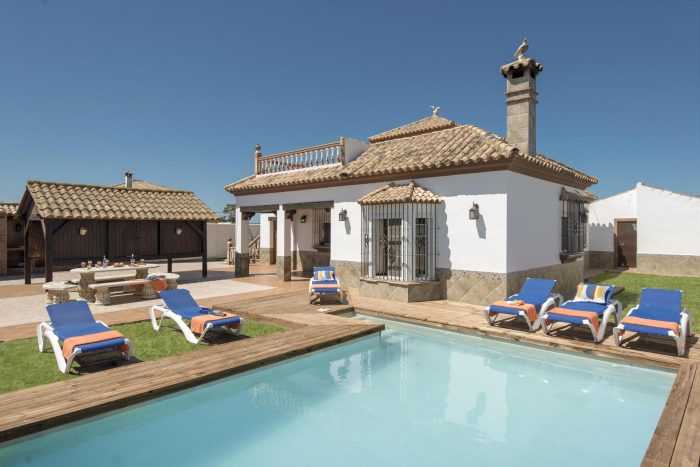 To experience authentic Spain, with beautiful sandy beaches, a traditional way of life, year-round sunshine and plenty of sites and activities for the whole family, head to the Costa de la Luz.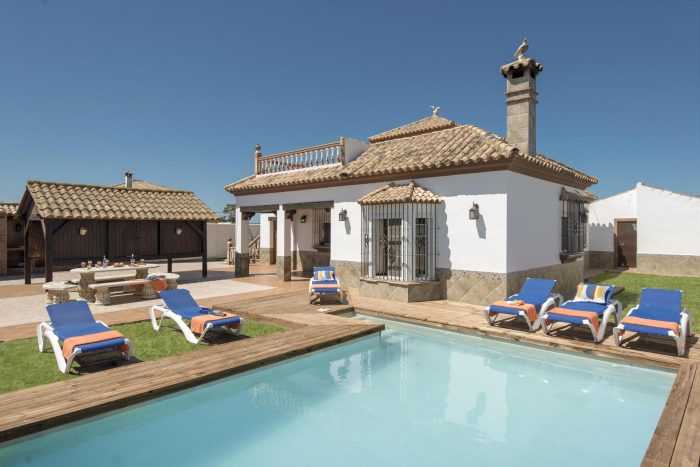 If you are looking for quality, self-catering accommodation with your own private swimming pool on this desirable stretch of coastline in Southern Spain, check out the following three fabulous family villas on the beguiling 'Coast of Light.'
Casa Angel
For larger families of up to six, take a look at the super stylish Casa Angel that's nestled within a bucolic landscape of farmland and meadows.
This modern villa is situated between the small seaside town of Conil de la Frontera, home to a great choice of fine fish restaurants and golden beaches, and the secluded sandy coves at Roche. Both these desirable spots are reached down a country lane that's flanked by pine forests.
Casa Angel is geared up for spending time in the enviable Costa de la Luz sunshine, with a private swimming pool, outdoor terrace, well-equipped barbecue area and a beautiful lawn and flowerbeds.
Casa Maymi
Casa Maymi enjoys a wonderful position adjacent to a sweeping, unspoilt shoreline of sheltered coves and long beaches.
This two-bedroom, two-bathroom townhouse can accommodate a family of four and is situated in the characterful village of Conil de la Frontera. This charming village radiates elegance and traditionalism, with a network of narrow streets, lined by beautiful whitewashed buildings that lead to intimate squares and to a stunning seafront of long sandy beaches.
Casa Jose
Casa Jose is another stunning coastal home that is just 700 metres from the restaurants, shops, golden sands and water sports of the bustling town of El Palmar, making it the perfect place for families to stay.
This delightful villa boasts a traditional interior, with the carpenter owner's beautiful furnishings carved out of wood, complementing traditional tiles and other design traits authentic to the region.
Guests will be able to make the most of the sunny climate this part of Spain is home to for much of the year with open and covered terraces, poolside decking, a lawn and a built-in barbecue.
Casa Jose can sleep up to six guests.