04 Nov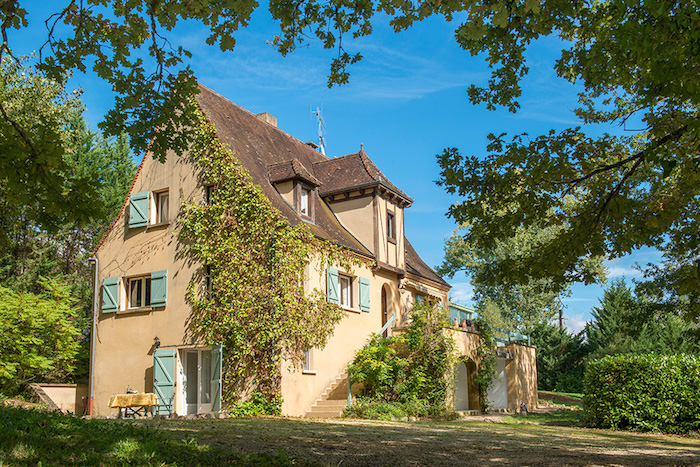 Just a short stroll down a winding lane from the tranquil and picturesque Dordogne village of Masclat, is a fabulous house named La Piniere. This beautiful house has five bedrooms and four bathrooms and can sleep up to ten guests.
La Piniere is done up in a true Perigourdine style and is perfectly positioned for those wanting to explore the charming regions of the Dordogne and Lot. With the bedrooms split between two levels, this spacious country home is ideal for parties wanting their own separate privacy. The three bedrooms on the lower ground floor are all en-suite and can be accessed privately from outdoor terraces.
The whole house exudes a tasteful, comfortable and relaxing vibe with all the mod-cons including Wi-Fi, for a real home-to-home feel. Asides the outdoor dining terrace, another focal point of La Piniere is the pretty conservatory, which overlooks the property's large private swimming pool and sloped gardens.
After an invigorating swim in the pool, guests can dry under the sun to a game of table tennis on the property's grounds. Or if that sounds too much like hard work, you could always enjoy a refreshing drink and snack on a sun lounger at the poolside.
If you can manage to prize yourself from this fabulous country house, you'll find plenty to do for you and your party in its vicinity. Being just ten minutes from the Dordogne River, exhilarating water sports and other great outdoor activities are just a stone's throw away from La Piniere.
Famed for its wine, food and history, and of course breath-taking scenery, the Perigord region has something on offer to satisfy the diverse needs of everyone in your party.
The vibrant bi-weekly market of Sarlat la Caneda, with its pretty network of honey-coloured buildings lining quaint little alleyways and hidden squares, is a memorable location to pick up those essential holiday products.
Comprising of some of the best-preserved medieval architecture in the region, it's hardly surprising this pretty little town has been on many a film director's radar.
Further afield at almost 40 kilometres from the house are the Caves in Lascaux. The painted walls in the caves are amongst the most well-known and impressive artistic creations of Palaeolithic humans and are certainly worthy of a visit.
For more information, to view photos and to check availability to stay at this incredible Dordogne house visit the La Piniere webpage at: https://www.vintagetravel.co.k/villa_details.cfm?p_id=2378