22 Jul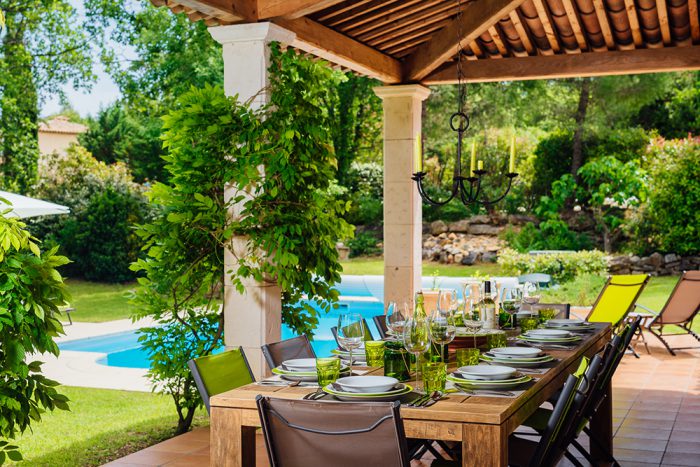 Vintage Travel is delighted to have added a new property to our Provence programme, the stunning Villa Glycine. This five bedroom, four-bathroom villa sleeps between 10 and 12 guests. The villa itself is just five kilometres from the beautiful hilltop village of Fayence, where you can wine and dine from a quality restaurant which overlooks stunning views that stretch towards the Mediterranean coast in the distance.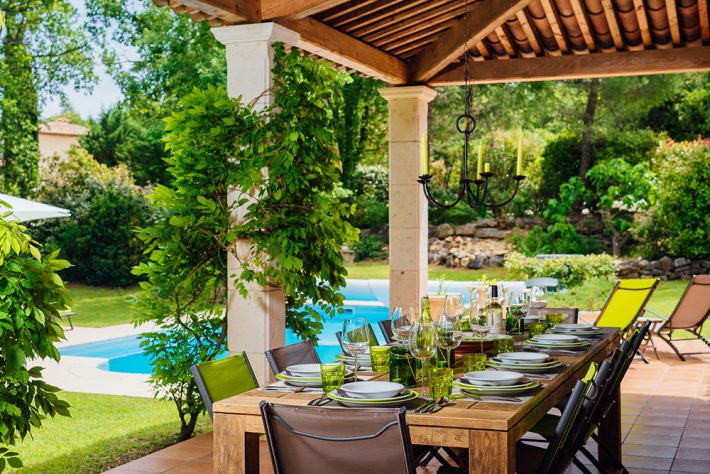 This modern villa exudes style, comfort and sophistication. Its light and airy rooms are designed for spreading out and relaxing, and none more so than the villa's open-plan lounge, dining room and kitchen. With its soft yellow palette, inviting furniture, multiple French windows that lead out to the outdoor terrace, and well-equipped kitchen, Villa Glycine is geared towards maximising the comfort and enjoyment of anyone who has the pleasure of staying in this beautiful home in Provence.
Equal comfort and style can be found in the bedrooms, with all three double bedrooms benefiting from en-suite bathrooms and a shower room shared between the twin and children's bedrooms. The principle bedroom also benefits from a dressing room and a balcony that overlooks the picturesque scene that surrounds Villa Glycine.
This stylish villa sits within its own fertile grounds. With its own private heated swimming pool, table tennis, extensive lawned garden and covered and open terraces, there's plenty to do to keep guests of all ages entertained at Villa Glycine. Situated in a 'domaine', further facilities can be accessed in convenience at Villa Glycine, including tennis courts, an open air swimming pool, spa and restaurant.
Just several kilometres from Villa Glycine is the stunning village of Fayence, one of a series of hilltop villages in this part of France that overlook the beautiful Cote d'Azur and the southern Alps. Slightly further away is the village of Seillans, which proudly boasts a "Plus Beaux Village status. This ancient cobbled village is set against a backdrop of forested mountains and with artisan shops, characterful bars and shaded squares, is the perfect place to relax and unwind and soak up life in this laid-back region of France. For a livelier scene, head to the coast, which is just an hour away from Villa Glycine, where you can enjoy the many glitzy delights of the likes of Cannes, St. Tropez and Nice.
For more information and to view photos of Villa Glycine visit the villa's official webpage here.