25 Nov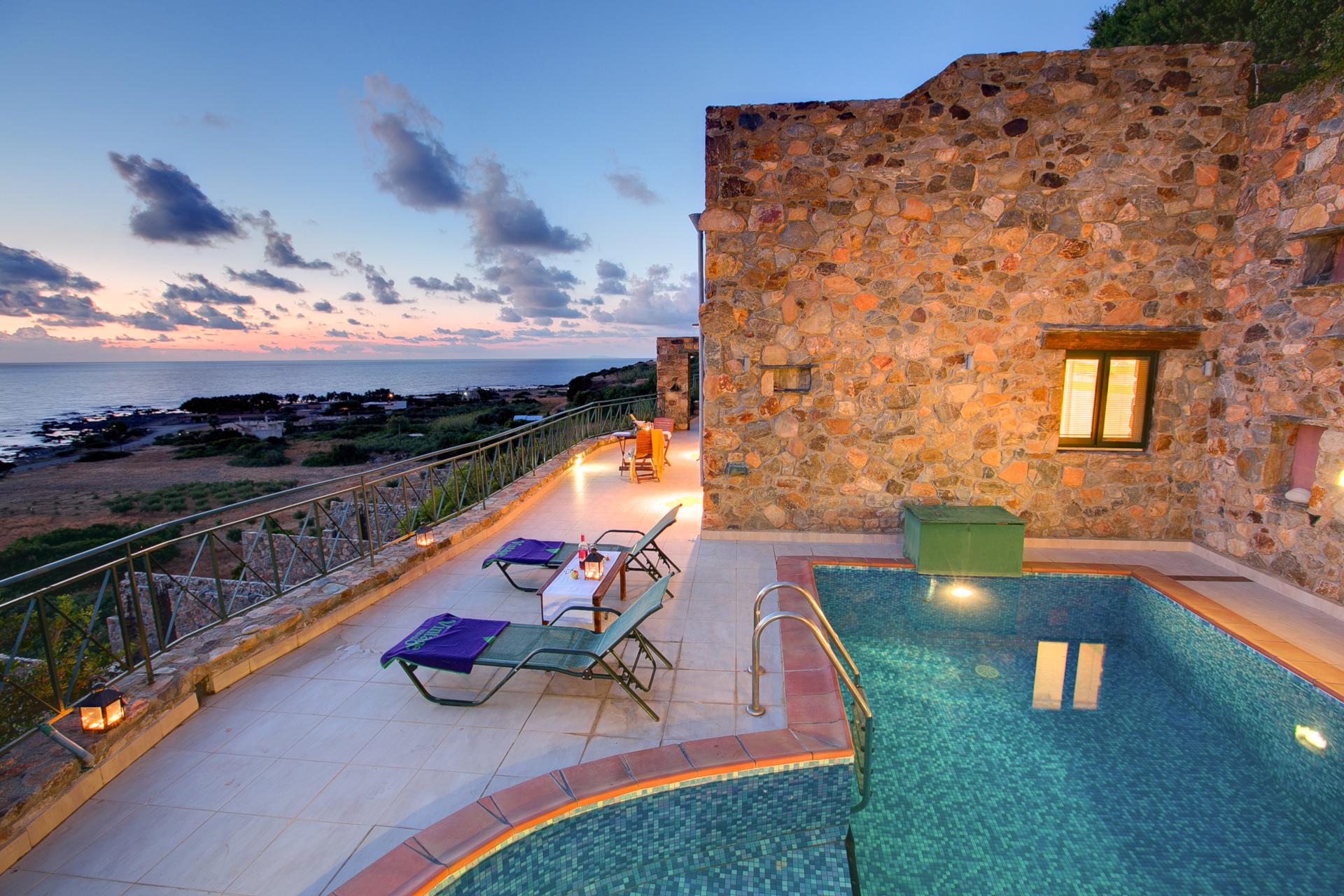 With the setting sun casting a pink glow over a picturesque landscape of mountains, valleys, forests and beautiful beaches, Crete has long been a favourite destination for couples seeking a romantic getaway.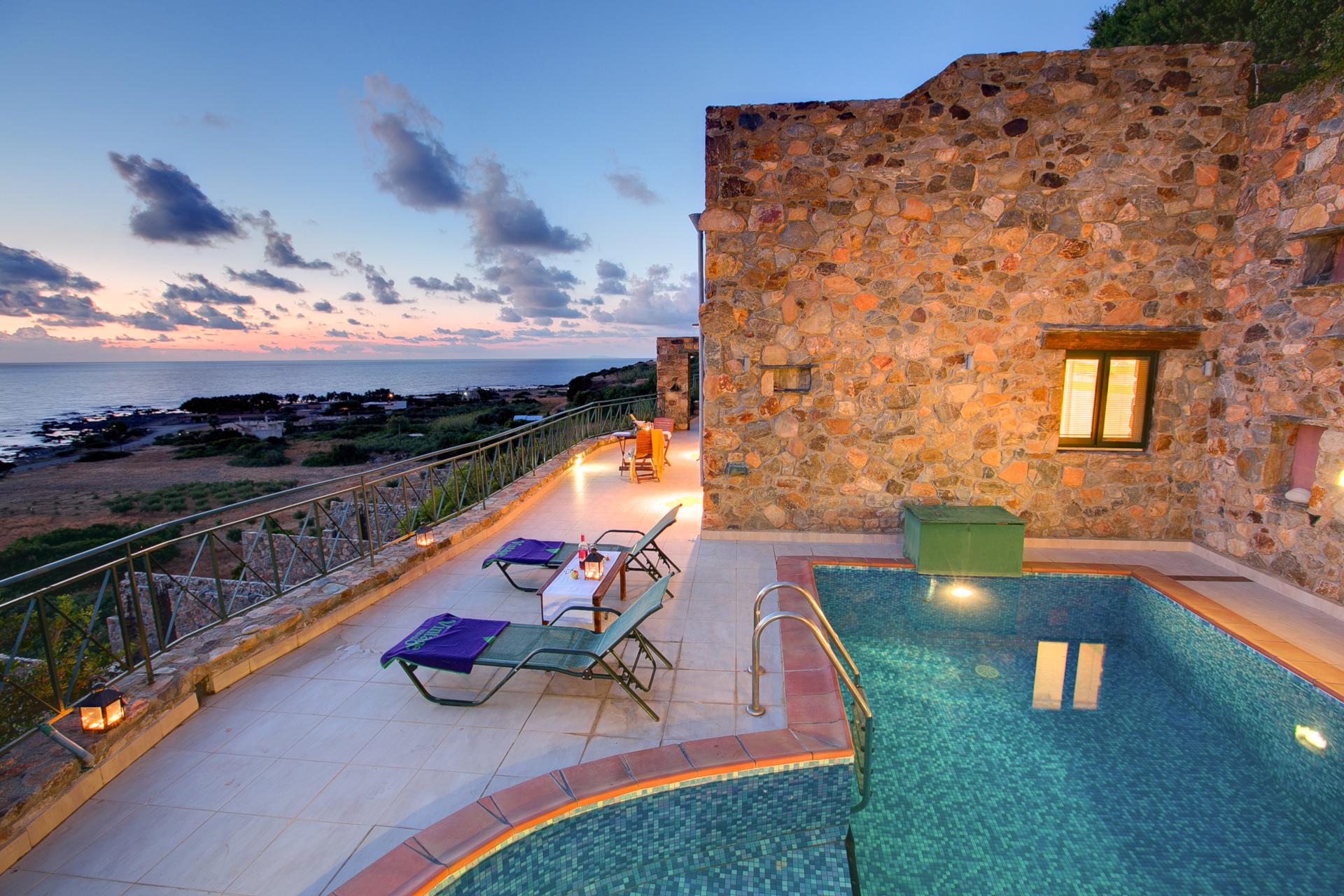 Old, quaint towns like Chania and Rethymno, with narrow streets twisting around unique ancient architecture, provide the perfect place to enjoy quality time with a loved one.
If you're looking for somewhere cosy to stay to d this captivating Greek island the justice it deserves, check out the following romantic retreats for two on Crete.
Amfitriti, Western Crete
Amfitriti is a quintessentially Cretan dwelling that provides the perfect setting for a peaceful break for two. This stone-clad house enjoys dramatic, sweeping views looking out to sea on an exceptionally pretty part of Crete's unspoilt western coastline.
A spa bath, private swimming pool, sun terrace, sleeping area with queen-sized double bed, and tasteful décor that harmonises the natural stone walls, all meaning Amfitriti radiates romance around every corner.
For couples that can manage to drag themselves from this romantic retreat, two local tavernas are around 1.5km from the house and the beautiful Elfonissi Lagoon is just 5km, where guests can enjoy top-notch cuisine and spending lazy days on the dazzling white sand and shallow waters of this spectacular lagoon.
Hammam House, Western Crete
Another romantic retreat crying out for couples to spend time in is Hammam House, located off a sleepy lane at the top of Vamos village.
This delightfully characterful and traditional home was originally built for a Turkish pasha as a hammam, more than 200 years ago.
This stunning village home boasts fabulous views of the distant sea. Adding to the romance of this stylish retreat is an elevated private swimming pool and terrace, which overlook an olive grove.
A fantastic pergola surrounded by ivy and climbing plants will undoubtedly be a favourite spot for couples to snuggle up and enjoy the cool and tranquillity, seemingly a million miles from civilisation.
Romantic days out are on your doorstep at Hammam House, with the sandy beach of Almyrida and Kalives being just 7km and 11km away respectively.