23 Mar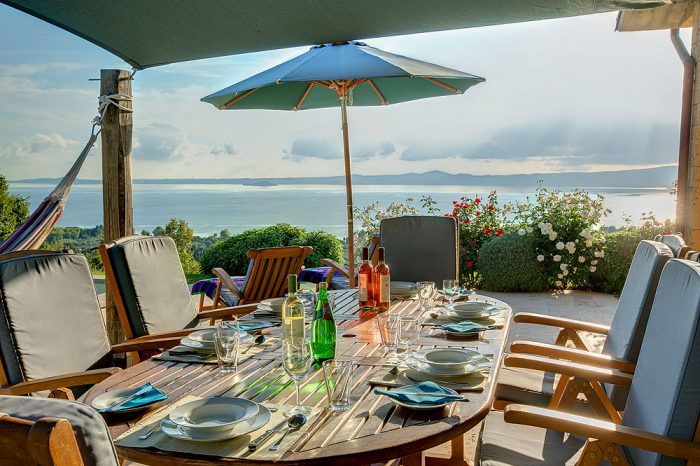 There is nothing quite like the gently rippling sound of water to aid feelings of tranquillity, restfulness and peace. If you crave to be next to the water on holiday and enjoy all the relaxing benefits waterfront accommodation inevitably brings, then at Vintage Travel you can take your pick from villas boasting fabulous waterside situations.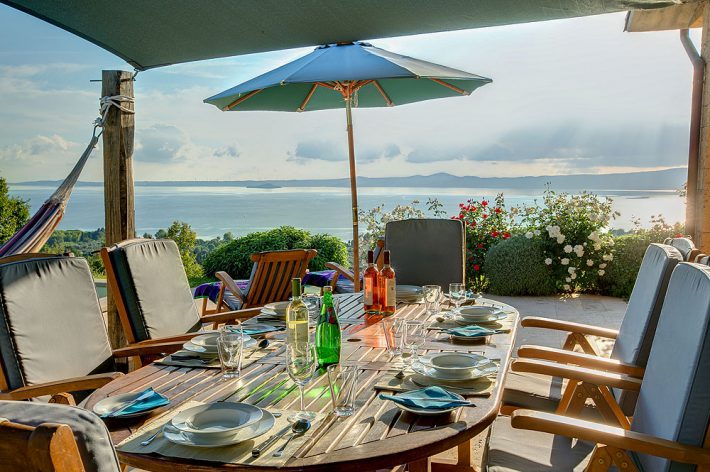 Here are three great Vintage Travel villas that, as well as having their own private pool to splash about in, lie adjacent to water…
Rive Droite, Ponte-Aven, Brittany
The three-bedroom, two-bathroom contemporary villa of Rive Droite enjoys an exceptional setting that overlooks the pretty quayside of the River Aven. This ultra-stylish property is just a short stroll from the chic town of Pont-Aven, which has long been a popular hub for artists. This 'wow' property and its riverside location can sleep six guests in comfort.
If you're looking for a beautiful villa that looks down on the sea, then Apanemia Mareon the olive grove-scattered south east coast of Corfu will certainly tick the 'scenic coastal views' box!
This sunning three-bedroom, three-bathroom villa sleeps six to eight guests, who can, in just a few steps, spend a lazy day on a small shingle beach. This impeccably-presented villa enjoys breath-taking views that look out to the Ionian Sea winking under the warm Corfu sun.
La Gioia, Bolsena, Northern Lazio
If you yearn to be next to an imposing Italian lake then look no further than La Gioia, an incredible villa that boasts an inspiring view of Lake Bolsena on the Tuscany/Umbria border.
With three bedrooms and two bathrooms, this modern and spacious villa can sleep six guests in comfort. Whether you're bathing in the pool, sipping a cool glass of wine on the terrace or enjoying breakfast on the outdoor dining area, sweeping lakeside views are there to be lapped up and relished at La Gioia in Northern Lazio.