06 Jul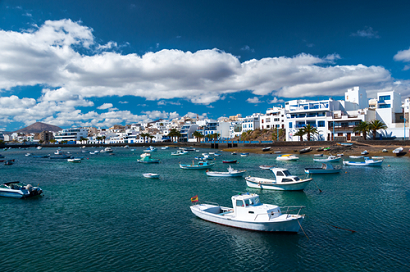 You can forget Marbella, Venice and New York, as the latest place to be emerging as a trendy and 'upmarket' travel destination is Lanzaote. Though unlike many other popular and allegedly 'high-end' resorts, in which glamour, glitz and neon-lights weave are an intrinsic feature, Lanzarote's 'upmarketness' is much quieter, subtle and more subdued.
Don't believe us? Take a look at the following 'evidence' of this beautiful Canary Island's move to upholding a more chic and sophisticated reputation.
The influence of Cesar Manrique
Across the whole of Lanzarote you can catch glimpses of how the visionary architect, environmentalist and artist Cesar Manrique influenced the island. The early twentieth century artist and architect's incredible creations can be seen across the whole of Lanzarote. It is widely agreed that it is because of Manrique's stylish buildings, sculptures and viewpoints carved on cliff edges, which saved Lanzarote from the crude ruination of rampant development.
An eco-retreat
With such a huge emphasis placed on being environmentally-friendly and eco-aware in contemporary society, destinations that clutch to eco-friendly ethics are commonly regarded as more 'upmarket' and 'sophisticated' than resorts which don't.
With a swelling number of charismatic 'eco retreats' sprouting around the island, which pride themselves on offering sustainable energy and greener lifestyle practices, Lanzarote is progressing as one of Europe's greener hubs – A necessary feature in the quest to be considered an upmarket travel destination.
The surfing nucleus of Europe
Long gone are the days when those who had a penchant for surfing where considered to be hippie, travelling types who lived in campervans and had never worn a suit. Today surfing is considered a much chicer, cosmopolitan pastime and consequently destinations that attract surfers are held in similar upmarket esteem.
This can definitely be applied to Lanzarote, which offers some of the best surfing in Europe. The island is home to a number of well-facilitated surfing centres where it's possible to hire a board and be coached by a qualified and professional trainer.
Yes, it's safe to say if you're looking for an upmarket travel destination that is void of neon, noise and conspicuousness, the sun-drenched, volcanic lands of Lanzarote could be the island to head to.