21 Sep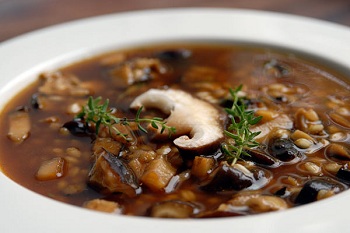 The early morning mist distributed haphazardly amidst the sun's rays and heavy morning dew, as autumn slowly ascends on Provence, is not the only reason why this area of France is particularly worthy of a visit during this time of year. 'Le festival des Soupes' – the Soup Festival – takes place each year in the month of October, and being one of the most colourful, entertaining and mouth-wateringly delicious of the many fun and wacky festivals held in Provence, the Soup Festival is defiantly one not to miss.
There's no better way to welcome Autumn than attending 'Le festival des Soupes'
Like pop star wannabies battling it out on X Factor, aspiring cooks from Vaison la Romaine and 13 surrounding villages compete over three weeks to produce the best tasting soup. Visitors can sample over 200 different types of soups, with the final showdown being on the last night when the winner of the Grand Final is chosen.